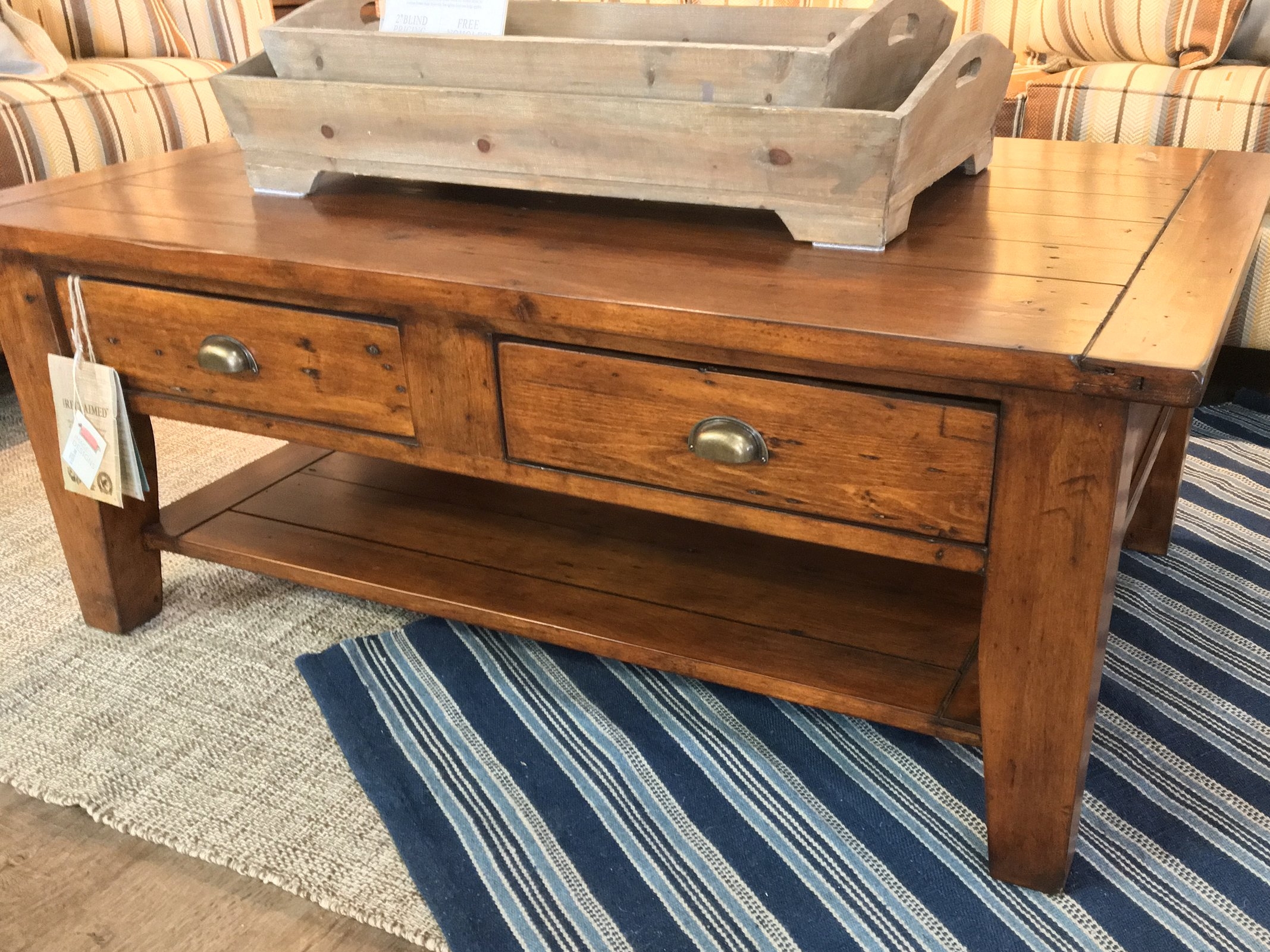 Irish Coast coffee table
The best thing about this coffee table? It's got a pass through drawer so no real front or back. Perfect for open room settings.
Reclaimed and Recycled Wood

50 x 32 x 20"

African Dusk Finish

Available in a smaller size
CREATE YOUR IMAGE: available in other stains and size
See more from the Irish Coast family here
end table

dining chairs

dining tables

benches

buffet and more….
*Showroom quantity is limited but an order can be placed for you.
*In-store pick up or local delivery available.
Call us for a shipping quote 1-800-834-8770